I loooooove coffee cakes. Especially ones with streusel topping. Those have to be my favorite. In fact sometimes I'll pick the streusel off and just eat that and leave the bread behind. YUM.
I found this recipe off Taste of Home...Taste of Home taught me to cook! I kid. My Mother is who taught me how to cook but I will say Taste of Home magazine's with all those pictures of all that delicious looking food made me want to cook all the TIME. I still remember a couple years ago my sisters and I would each have turns opening the new Taste of Home that came once a month...it was the highlight of our day. Good memories.
My whole family really liked this except my little sister and I. Neither one of us like coffee at all. At all. It has definite coffee taste/flavor to it. So for us it was a bit much of coffee in the cake. But if you are a coffee person (like one of my brothers and my Dad!) this is for you.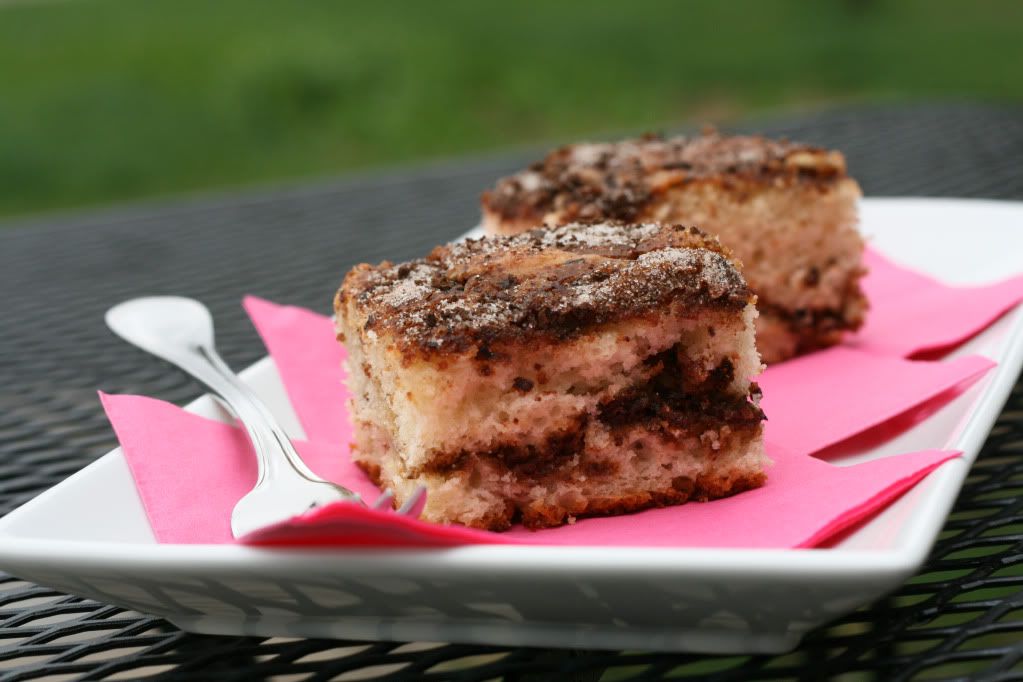 "Coffee Lover's Coffee Cake"
Ingredients:
1/3 cup sugar
4-1/2 tsp. instant coffee granules
1-1/2 tsp. ground cinnamon
3 tbsp. butter, softened
1/2 cup sugar
1 egg
1 tsp. vanilla extract
1-1/2 cups all-purpose flour
1 tsp. baking powder
1/2 tsp. baking soda
1/8 tsp. salt
1 cup plain yogurt
Directions:
In a small bowl, combine the sugar, coffee granules and cinnamon; set aside. In a large bowl, beat butter and sugar until crumbly, about 2 minutes. Beat in egg and vanilla. Combine the flour, baking powder, baking soda and salt; add to butter mixture alternately with yogurt, beating just until combined. Spread half of the batter evenly into a 9-in. square baking pan coated with cooking spray; sprinkle with half of the reserved sugar mixture. Repeat layers. Cut through batter with knife to swirl. Bake at 350 degrees for 25-30 minutes or until a toothpick inserted near the center comes out clean. Cool for 5 minutes on a wire rack, serve warm.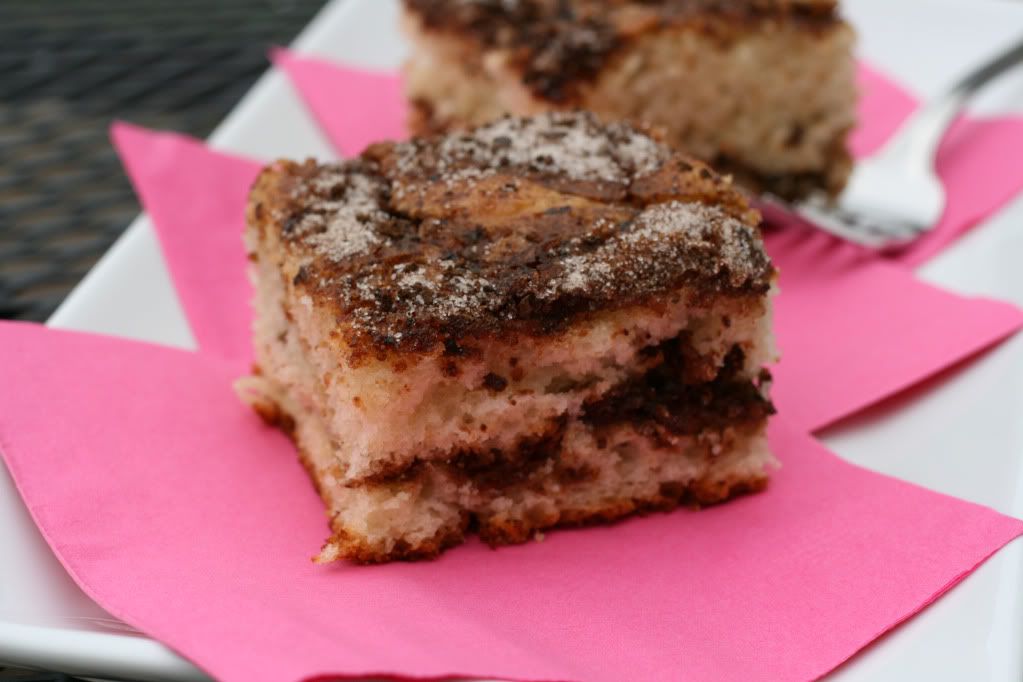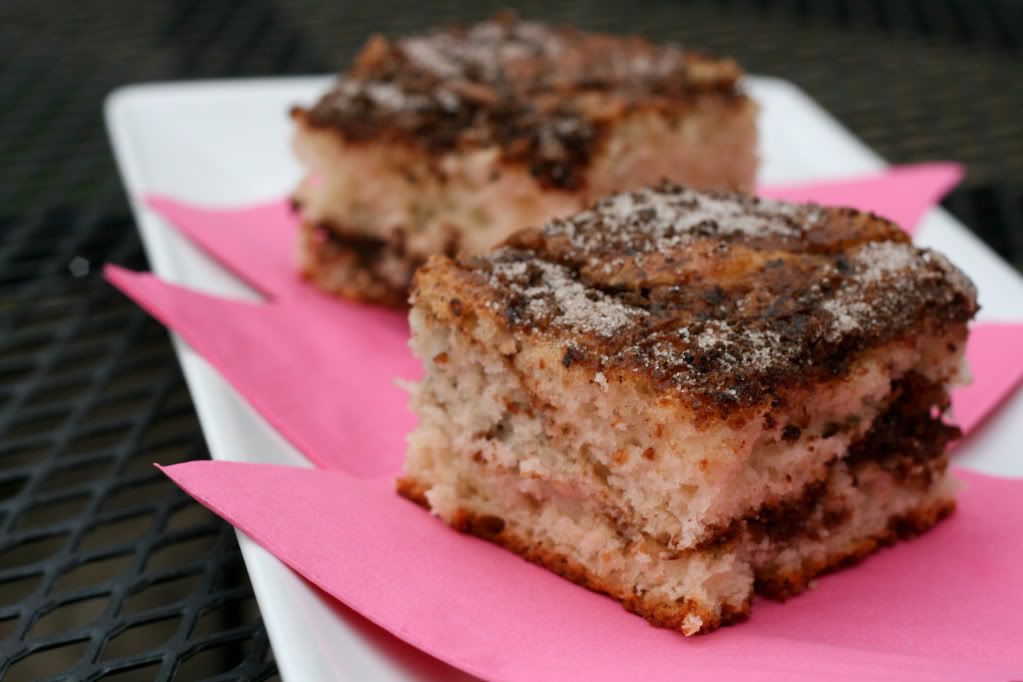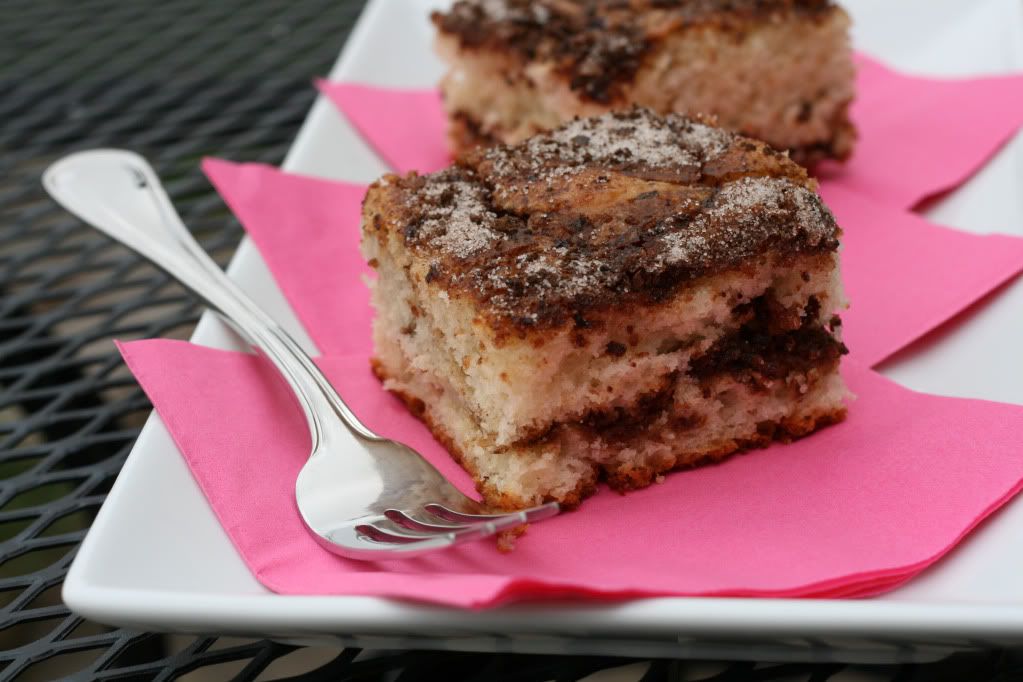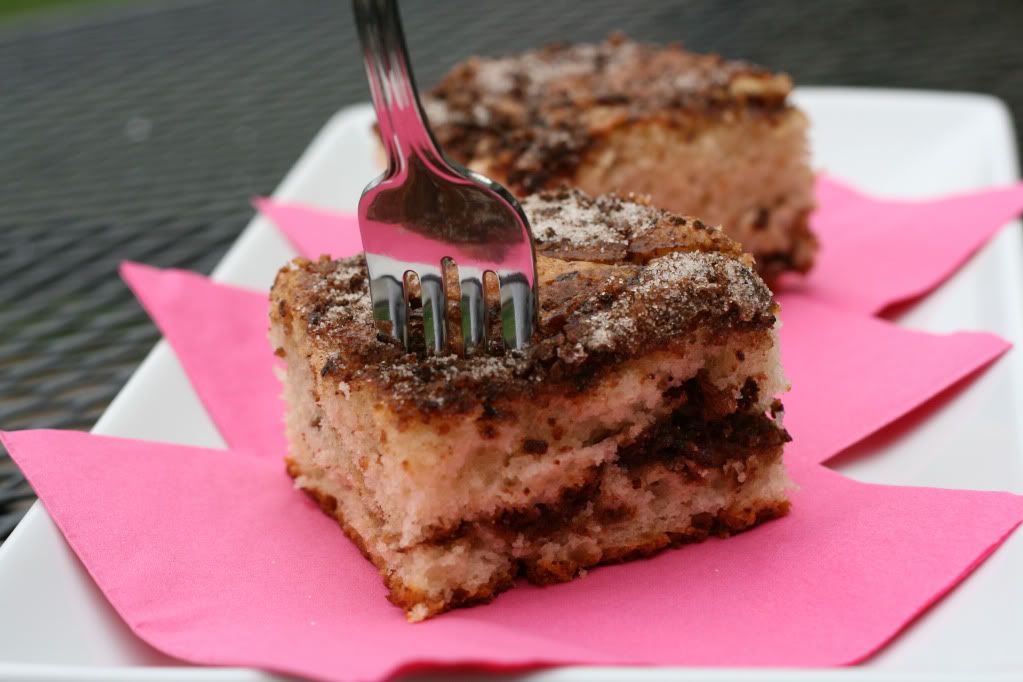 My sisters and I went out for the evening, grabbed dinner and saw HOP. I have been watching the trailer for the past couple weeks just waiting to see it.....it is worth that $9 ticket. Very funny and who doesn't love a Easter movie with Easter right around the corner?! I sureee do.